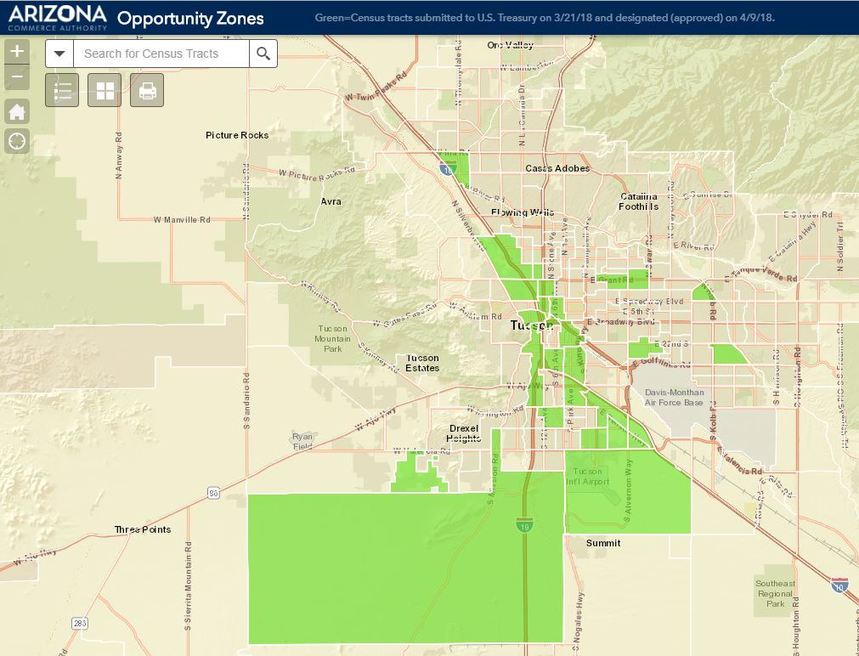 In this guest post reprinted from TRENDReport, Learn about Arizona's Opportunity Zones and Opportunity Funds, a collaborative effort of the Arizona Commerce Authority and communities around the state enabled by the Tax Cuts and Jobs Act.
Source: blog.picor.com
This guest post article is reprinted from TrendReport and was published on Picor/Cushman Wakefield's blog. 
While the initial portion focuses on Arizona Opportunity Zones specifically, a great overview is provided of the Opportunity Fund requirements for investing in real estate businesses and business property. Well worth reading!