OZ Alliance is a collective of professionals working on the Opportunity Zone initiative. In the OZ Alliance exceptional fund managers, service providers, entrepreneurs, and individual investors come together to help each other thrive. If you want to grow your network and meet new professionals in the industry check out our site.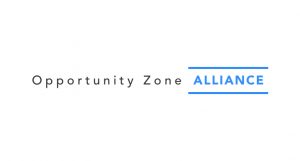 Our members have shared some interesting news articles to help you stay current on OZ news: 
Opportunity Zones and Co-Working Spaces Join Forces
EIG Applauds $60 Million in New Opportunity Zone Investments Announced at Erie Homecoming
New Mexico Economic Development
Why the Rest of 2019 Will Be Crucial For Opportunity Zone Development
How Opportunity Zones are Helping AI Startups Thrive in Low-Income Communities
If you want to provide any additional content for the OZ Alliance to share please contact us at info@OpportunityZoneAlliance.org.